Finally got around to doing what Ryan has been to busy to do: I adjusted the China Blog Ring gadget that was in my sidebar, so it fits WP themes with narrow sidebar margins.
This is what I'm talking about:
Old look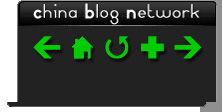 New look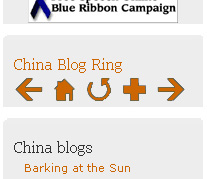 Actually I'm pretty happy with the result. Not only do it now fit my sidebar, but the colors also match my theme.
Actually this post is only made to taunt Ryan a bit by trackbacking the good news to him. From what I can see he is more than busy enough doing other projects atm ;-)