Here's C preparing for tomorrows oral exam.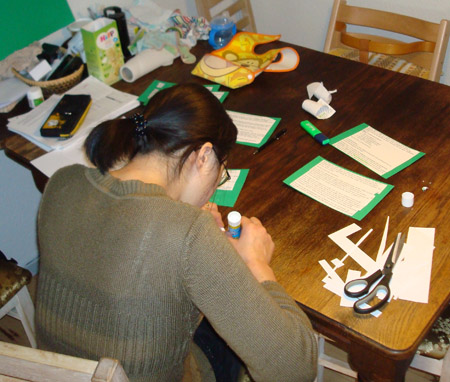 Its one of 2 final exams she has pass to graduate as social caretaker. It's been 2 years since she started and she has studied harder than any Dane I know would have.
Still she's very nervous, which may affect her performance. She know this, and it makes her even more nervous.
I know that she has all practical and theoretical stuff down, so I hope she'll do fine. Nevertheless you're bound to become nervous when you have to take an exam in a foreign language, that you don't feel 100% comfortable with yet.
Crossing my fingers for C to pass, so I can get my normal wife back again soon. I haven't seen her the last week and I miss her. :-)