…. I know the pic is an oldie, but I just love it.
I found it after cleaning some folders and I just had to share. Especially since I hate Jehova's Witnesses as much as they hate logic.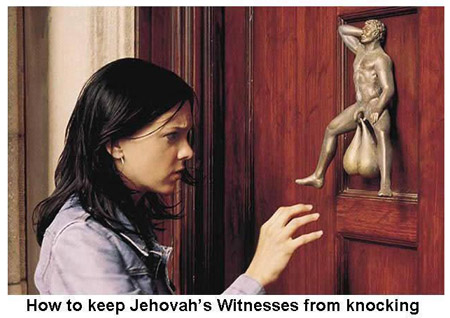 I look forward to my next run-in with them, even though I still haven't found a plan to keep them away for good. Guess I just have to do with my instant wit and a baseballbat. How the f… do I keep these morons from my door?
Liuzhou Laowai suggested that I told them that I'm a catolic, but I fear they will start asking questions I can't answer. I haven't had the slightest interest in religion for a long time.
Therefore more ideas are accepted with open arms.