So Someone managed to match the previous king of ugly with this "shoe":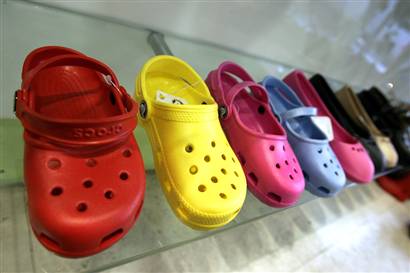 "Crocs"… They put the 'Super' in Super-ugly.
And… oh no… it's not only for your children. Aparently adults are considered cool wearing them too. Fortunately I am neither a child nor an adult according to popular science, so you won't catch me in these anytime soon.
How these suckers have become a fashion item beats me? Hopefully they won't be staying round as long as sandals, but you never know.
I'm crossing my fingers for a swift death similar to the one that struck the Tamagotchi back in the 90s.