… I have to share: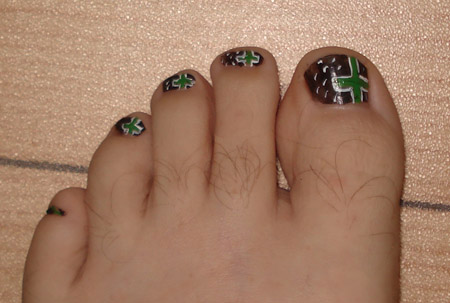 Deep down, in places we don't talk about in public, you know you want to know, right?
May be related to this entry and may or may not be yours truly's toes. If, and I emphasis if, it was to be my toes, the training in making nails, would have been accepted when this poor individual was delusional from fever and half asleep.
No matter what, I can guarantee that the wife of this site's author is guilty of committing the crime.
Note: YES – it is removed again, thank you for asking.