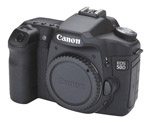 Recently I decided that my older camera, a Canon EOS 400D, wasn't good enough to keep up with my needs. So an upgrade seemed inevitable.
My photoblog suffered from the lacking pictures too, so something had to be done.
I started checking price range for a jump to a newer DSLR in the same line (XX0D with 650D being the newest), which turns out to be a bit pricey compared to what you get. Also, what I really wanted was a jump to the semi-pro line xxD (10-20-30-40-50-60D) instead. The 60D is brand new and way out of my budget, so I started checking used 50Ds out. Turned out these was affordable (600-800USD) and qualitywise 99% as good as the 60D. Also the 60D is so new, its pure luck to get your hands on a used one anyway. A new 60D body cost around 1200-1400USD here in Denmark
There's only one drawback at getting the 50D vs. the 60D: No video option. I can live with that, as this is not my main point in upgrading. Video would be nice though. With 2 kids growing up, there's enough to document, but my cell phone and pocket camera almost covers that need. And to be fair, it's not worth the 600USD extra considering my bank account. So a used 50D it was.
It's a great camera and it suits my current needs well. Of course, I'd rather have a 7D or a 5D III, but let's face it: I'm neither good enough to make a difference, nor is my wallet big enough. The jump from the xxD series to 5D is huge financially and the better camera body would need better lenses anyway to show the difference = very expensive upgrade overall.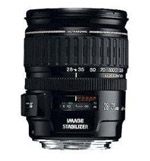 I kept my Canon 28-135mm lens. It turns out this lens was too good for the 400D, as I always suspected. It suits the 50D well, and covers 90% of my needs anyway. I have a 50mm F/1.8 too, so I'm covered for portraits too. I'd like a macro lens, a wide lens and a super zoom, but I can't say that either is essential for what I do, so will probably just keep going with my current equipment. I.e. unless a great offer for used quality lens turns up unexpectedly.
At the same time, I started upgrading my photoblog again. Check it out if you're curious.