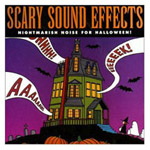 I don't know about you, but to me it is one of the non language specific sounds my wife makes that tells me everything or "enough" with a single sound. Normally it tells me that I have work to do in some degree.
Here's some of the most common:
"Ooh Oooooohhh" translates roughly to "I have killed something that you treasure (like the door to the front panel of your computer or broken a kitchen knife during bone-crushing-cooking or you name it)
"Aah Aiiiiiiiaaah" translates roughly to "I am not pleased with you/it/that AT all"
"Hrrrmmmmm" translates roughly to "Ok – you get your way, but just note that I disagree, AND you will pay for this later in some way"
I have instantly adopted the sounds and made them my own as well. So easy to learn, and so easy understand. Just what all lazy Danes really need.