I may be a nerd but something must have slipped as the world just got bigger.
Here in Denmark we are just in the beginning of the internet-TV era. It sure have been possible for some time, but the quality has been questionable and the pricing of internet connections have been too high for ordinary people obtain.
Recently some Danish TV stations have offered pay-pr-view solutions but it didn't appeal to me so I just forgot about it.
Then one day as I made my: "Honey – I'm hoooome" entry after work, I was greeted by the sight of my wife unable to communicate as she was watching a Chinese movie on her computer (who said that men can't multitask, but women can?). At first I thought that she somehow must have managed to find VCD movie to play on her CD-rom drive, but a closer inspection revealed that she was streaming the movie directly from the internet.
My wife is a huge QQ community fan like millions of other Chinese. Though I slowly learn more about QQ, I never had an idea of how big this is in China. Nor did I have an idea of how many solutions they offer to the user. I know that my anti-virus recognized the QQ game as a possible threat, and I know that I bundles all kind of add-on junk at install. But I never thought that they also provide TV on demand. Not just selected TV-shows, but movies, news and sports events etc. Whatever your heart desires.
Being a nerd knowing that the internet access to china struggles at most times, I would have doubted that my wife could have any use of such a service from half way across the globe. But amazingly enough it really works. And pretty well I might add. Now she no longer has to read Chinese news but can see them live in good quality (well, 3 min delay and in – at least – acceptable quality). She even told me that the quality is better here from Denmark than from inside China.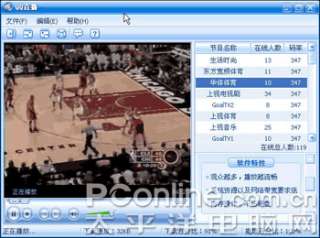 Our internet connection is a 2048/512 and is may be faster than the one at her family's home in China, but I suspect that the difference lies in where QQ TV network is situated. I have an idea that it is in Taiwan, which should be outside the "Great Firewall" thus providing a more stable connection. Saturday and Sunday seem to be bad though, but I guess this is because all people are surfing their brains out sucking the juice of our inbound connection here.
Besides QQ TV she managed to install a similar program named MySee, which basically offers the same thing. As QQ TV, it is free of charge (which I have made sure after a feverish but successful attempt to locate my credit card in my wallet). Since China don't bother much about copyright you can air what you like without much worry about the producers loss of income. Sometimes they even send western movies too.
No my only worry is when her computer will melt-down from overload and virus-offspring.