Did a crazy stunt last Saturday. Some would call it impossible. That's right: I took a bike ride that was longer than normal.
My father asked me to come help him with some garden work. I got this stupid idea the same morning to take my bicycle there. It's something I do once every year, and then suddenly "forget" it is possible.
The ride there is 2 x 22,5km (2 x 14miles) and takes about one hour. Well, 55 minutes to get there, and 1 hour 10 mins to get back. Besides the obvious (burning red butt, sore legs and a chance to be the European sweating master), it was an excellent trip. The weather was great. I could do without the strong wind on my way home though (almost killed myself trying to keep a normal pace).
Here's some pics (all of them grapped while biking, so bear with the blur):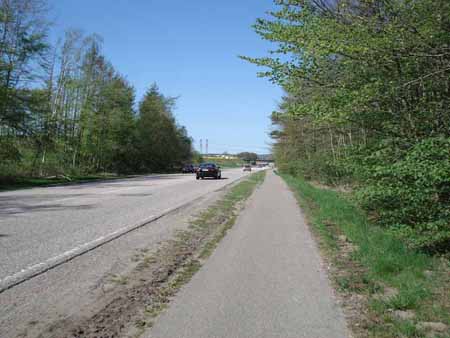 A quick pasted panorama-style shot I made in PS

A quick pasted panorama-style shot I made in PS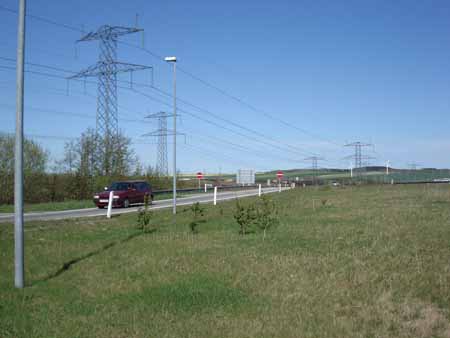 First time I could see home (about half way on the ride). Far away in the horizon is a scyscraber, that is close to our home (see next shot for a zoom)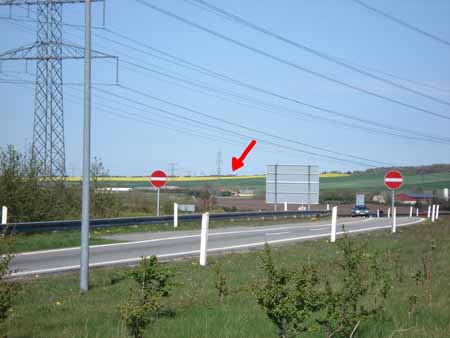 The red arrow marks the spot (home)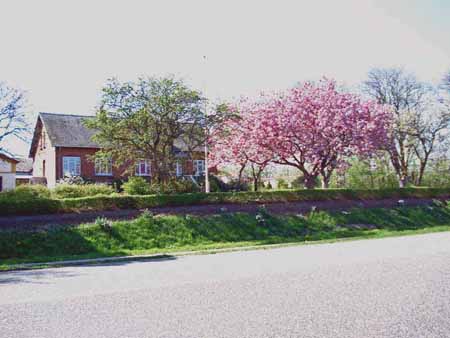 On the way there were a lot of cherry trees in blossom. Great scenery, but difficult to get a good shot, while in motion. Also it does not help that the camera setting went bonkers at the exact moment of the shot.
Random shot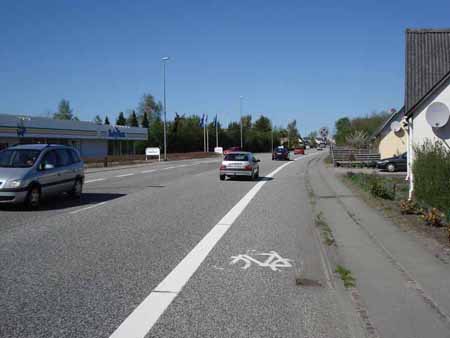 Random shot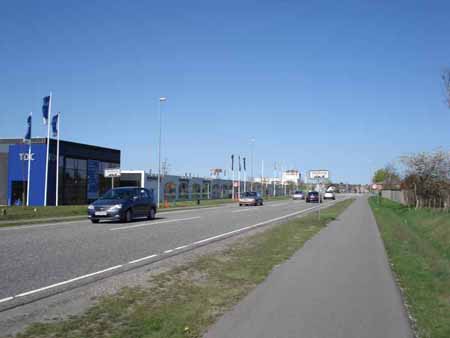 Random shot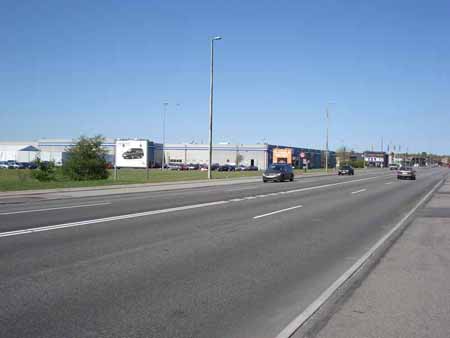 Hey! – Bilka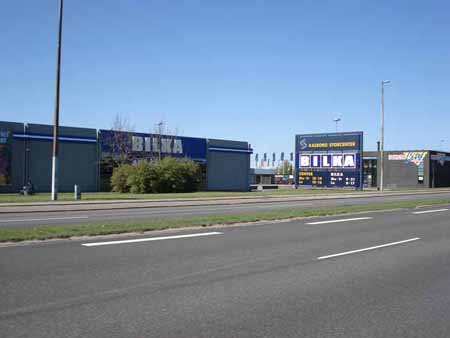 Hey! – Bilka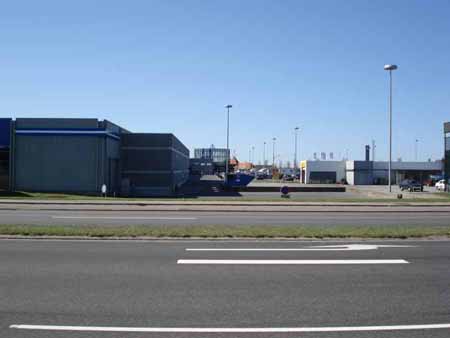 Hey! – Bilka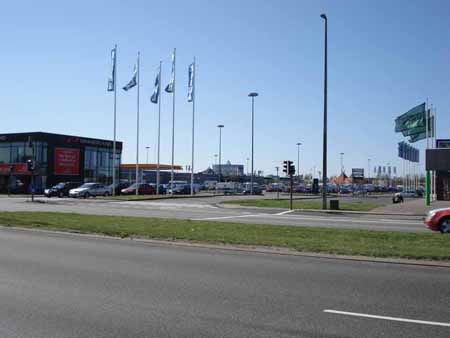 Hey! – Bilka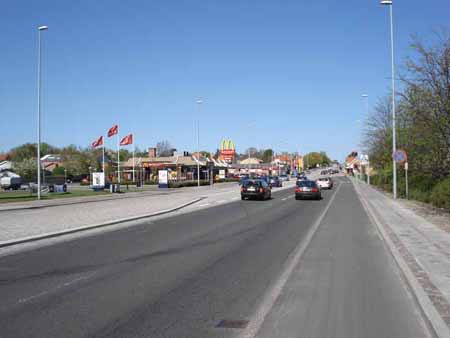 McDonalds – We got em here too. If you are in doubt, look at the average body fat index of all Danes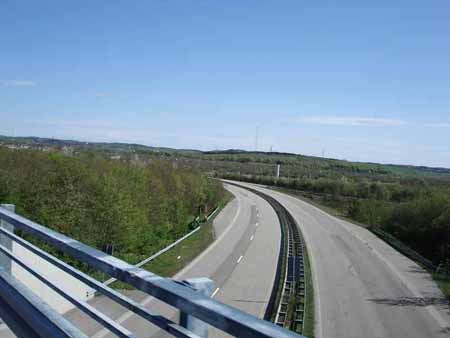 Crossing the highway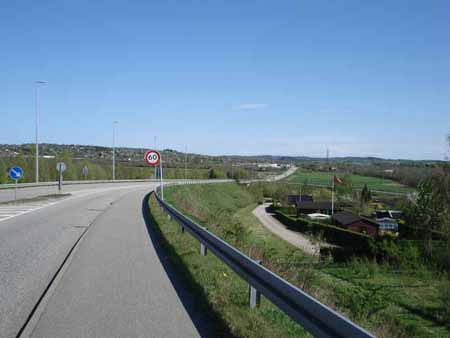 Random shot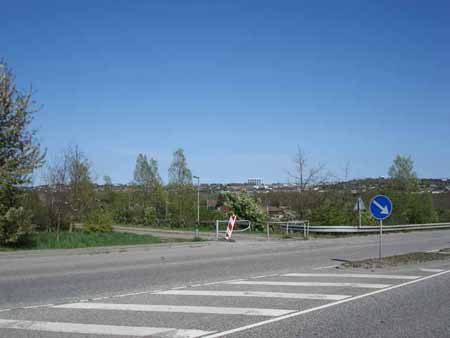 Home spotted again
The last leg of the ride I didn't shoot any pictures. I was so concentrated on keeping alive and breathing. Holding my camera at the same time was not a choice I had.