1/1-2007 our department were split up into two new teams.
This Tuesday the physical move started. Half of the old team are now in Human Ressource and moves to their new "cell". Their new room needs a bit of tidying up before completely ready if you ask me. For one some cords hanging from the ceiling need to be removed, or are they left on purpose?
This is what greeted them as they opened the door to their new room: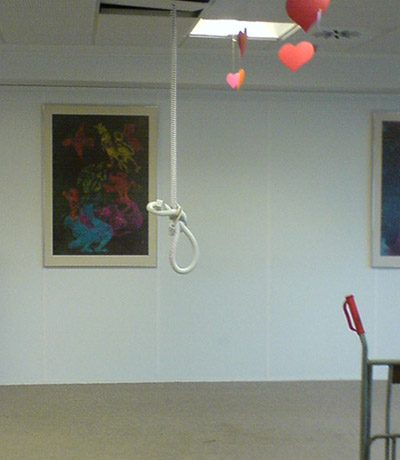 Keep hanging' round guys!