Here in Denmark we have a fine tradition of mocking our animals on the way to the guillotine. Notice the drawings…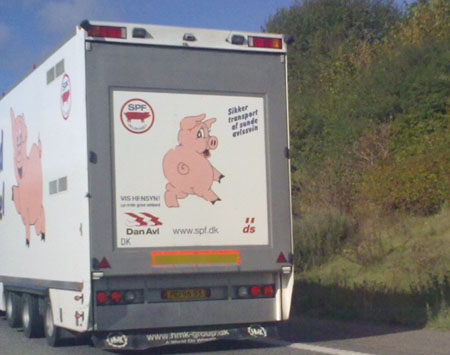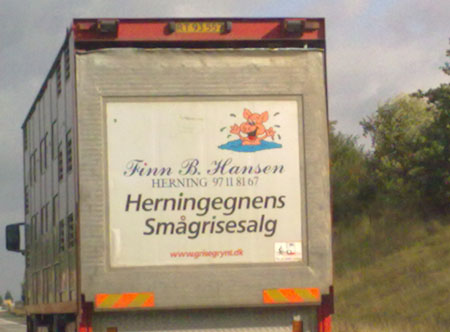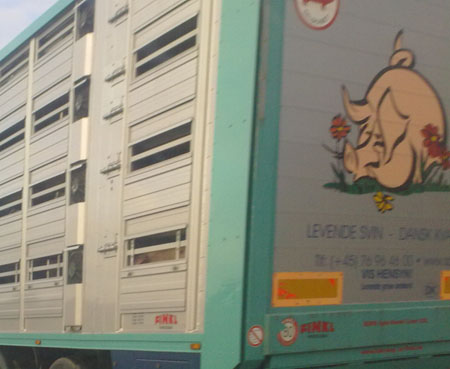 Those are a few of the trucks I have passed last year on the freeway carrying live piggies heading for the slaughterhouse. Actually 99% of all trucks here have similar pictures of overjoyed hogs painted on the side. I offer my take on a more realistic version beneath.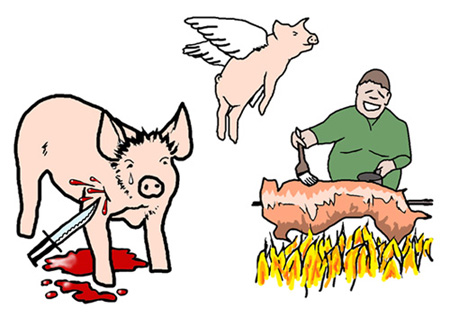 So now I'm just waiting for the livestock transporters to get in touch to buy for the property rights to use my more fitting drawing.
And no, I'm not a vegetarian, nor a Danish variety of Brigitte Bardot. I enjoy roast pork like the next guy. I just find the happy pigs a bit ironic.