Warning: The following entry has plenty of nerdish content. Shelter your eyes and turn back…. now!
Ready to get Windows Vista? Looks good doesn't it?
I totally agree, except for one tiny thing. See, I believe Microsoft did another "no-no".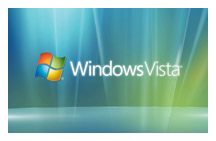 Did you know that Windows XP had a EULA that said that you could only install the OS twice pr new computer?
I for one didn't. I always believed that you could install Windows all the times you wanted, as you munched your way through new PC systems on a yearly basis. Actually you can/could, but that was only because Microsoft (MS) didn't have the resources/software to control this thoroughly.
With Windows Vista this should be possible for MS according to for example this news. This means that MS will enforce this model upon the poor users. Basically this spells 2 installations on new computers before you used up your license.
So what does this mean to me?
Well, if you're an average user that goes through 1 PC system in about 3 years, you probably won't feel a thing. You'll have about 5-7 years of Vista usage before you used up your "clips". But are you a more dedicated PC user, a programming or gaming geek this will cost you some money.
Scenario:
You buy Windows Vista and install it. ½ year later you buy a new computer since the old is sluggish for Vista and the newest games. So you install Vista on the new system. This counts 2 times installing Vista, which also equals 2 "clips" in the Vista license card. You're fresh out and have to pray that your new computer doesn't die soon. If so, this will cost you a new Windows Vista (about 200US$ for the most basic edition, which won't be sufficient for most nerds).
It's a horror scenario, I know, but still a possible one of that.
I would like to see the face on my insurance agent when I tell him that they have to give me money for a new Windows Vista because my computer died during a thunderstorm, wouldn't you? The answer is predictable (after they stop laughing of cause.).
I'm a pro PC user (hey, it sounds so much better than nerd, right?), and I would chase through Windows Vista's license in about 2-3 years.
Is it fair that some people in average will have to pay up for Windows Vista every 2-3 years because they want the newest hardware?
Is it fair that some people will have to spend the doe for Windows Vista often, because they are unlucky and their computer has a meltdown?
Is it fair that some people will never need more than one license of Windows Vista because they are lucky, or rarely buy new PCs?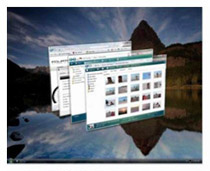 I don't think so. MS please take a good look in the mirror and re-think this deal. It's pretty crappy.
I know this model is only introduced because of piracy, and the fact that people install Windows on too many computers with the same license. But really, is it fair that honest people have to pay because others steal?
Change the deal, and let the license follow the person, not the hardware. Its still possible to fix the no-no before the final release.
Relevant links:
Positive respons to the changes (Paul Thurrott's Supersite)
Negative respons to the changes (a nerds response)